New York City's drinking water is often deemed as the "Champagne of Drinking Water" in all parts of the United States. This earns New Yorkers the bragging rights to acclaim their tap water as clean and safe drinking water, without needing any sort of filtration system. Conclusively, New York City's water supply is unfiltered, making it the largest unfiltered water system in the country.
You can only count the number of cities that can proudly categorize their tap water as clean, safe, and drinkable water with your fingers— and New York is one of them. In fact, New York is world-renowned for the quality of its water. Oftentimes, you will hear people saying that the NYC water is the best tap water there is. There are aqueducts, reservoirs, and water tunnels that supply fresh water to all city residents.
Now, you might ask, how is it possible? This is part of the billion-dollar investment made by the NYC government to provide the countrymen with clean drinking water at a turn of a tap. People can simply drink directly from the tap water without relying on an expensive filtration plant. Moreover, this project also aims to protect the country's largest municipal water system by freeing it from construction activities that can damage the water in the long run.
NEW YORK'S WATER HISTORY
In the early 1960s, at the time of the Dutch settlement, New Yorkers relied on ponds, streams, and wells for their water needs. However, as the NYC population grew, the demand for water increased simultaneously. This pushed the residents to look for a bigger water supply system that can cater to the growing needs of the people. They began getting water supply on the Croton system, improvising on huge dams and aqueducts to extract water
Later on, they went as far as the northern Catskill system for an even bigger water supply. In the present time, New York City water comes majorly from the Croton system, Catskill system, and Delaware aqueduct. This water supply is transferred to the Kensico Reservoir, one of New York's largest water treatment facilities. In fact, the Kensico Reservoir alone provides the drinking water needs of over eight million NYC residents.
THE BILLION-DOLLAR INVESTMENT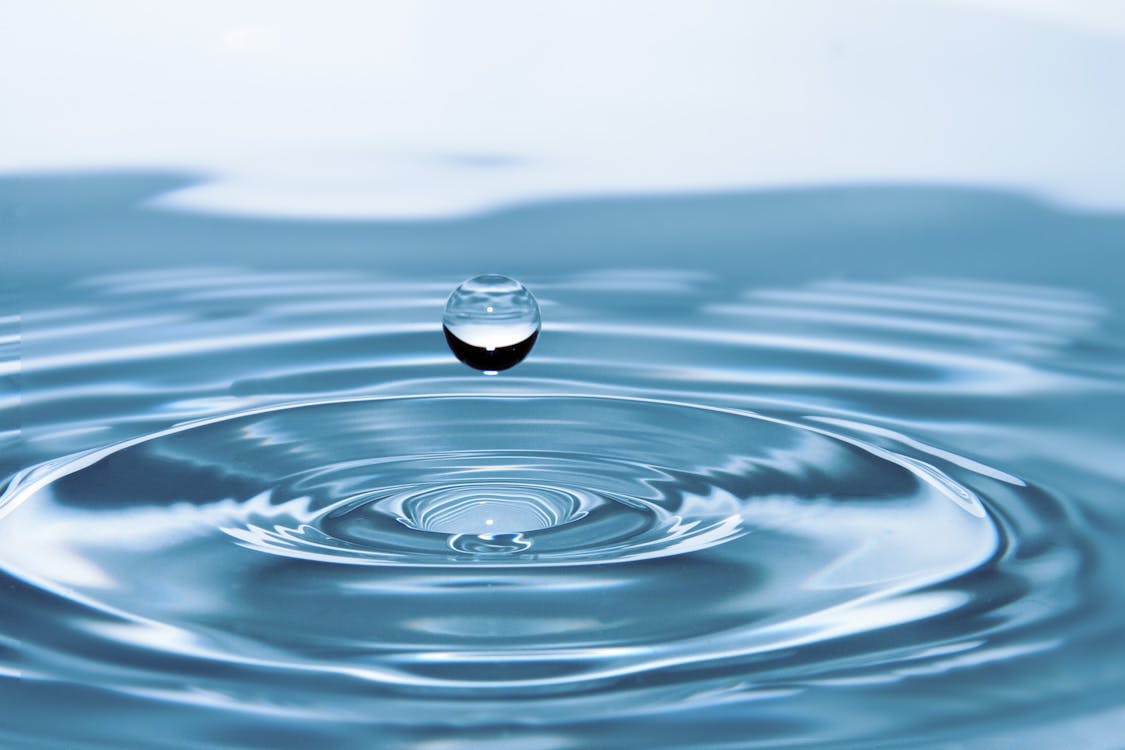 As previously mentioned, New York's water has a budget of over one billion dollars to create, protect, and maintain the water system. The NYC government has secured federal and state waivers to be excluded from national filtration requirements (which, by the way, costs more than one billion). In fact, if the NYC government failed to secure these permits, they would have to spend $10 billion dollars on the construction of a big filtration plant.
If this had happened, it would've been New York City's largest capital construction project. As a result, water bills will have to increase in price to compensate for the cost. Not only will it hinder New Yorkers from easy access to clean drinking water, but it will also affect their monthly budget and overall life quality.
Now, let us make a breakdown of that billion-dollar figure and monitor where all the funds went. This enormous budget is meant to support and broaden the reach of programs that fixate on watershed protection. This includes the one million acres of watershed land which makes up the reservoirs where the water supply comes from.
The first $200 million is allocated for the maintenance and reinforcement of wastewater treatment plants. This is by far the biggest budget cut for this project. The NYC government prioritizes the collection and treatment of water, so it will safely reach the reservoirs clean and ready to drink. Next is the $180 million allocation for this project. This budget is designated to reduce (if possible, eliminate) pollution from farms and forests. It also specializes in the removal of dead trees, essentially, to make way for the growth of new, young, and healthy trees. As we all know, trees absorb nutrients from the rain through their roots, which eventually fall into the reservoir.
The next $150 million budget is for the improvement of water quality and the promotion of mitigation projects in the event of floods. They also use this budget to fix eroded streams and other obstructions along the water flow to ensure the quality at best. And then, we have the $96 million allocation used for the preservation of lands in developing areas. Specifically, they focus on securing streamside areas. While the final budget of $85 million goes directly into the expansion of programs that supports repairs and replacements of septic systems in the community. It can be for residential properties, small shops, municipal institutions, churches, etc.
Well, that makes it a total of one billion dollars. Pretty productive, right?
THE NEW YORK CITY TAP WATER SOURCE
As previously mentioned, New York's main sources of water are the Catskill and Delaware systems. To sum up, in these water systems comes 90% of NYC's water supply. While the remaining 10% percent comes from the Croton system.
With legal permission, New York City's water supply is unfiltered yet remains to be one of the most sought-after water quality. To say the least, it is one of the cleanest tap waters in America. In fact, only five municipalities in America have maintained clean unfiltered tap water. This includes the cities of Boston, San Francisco, Seattle, and Portland.
To compensate for the lack of filtration systems, New York's water is thoroughly disinfected through Ultraviolet (UV) exposure. Furthermore, it also undergoes a series of treatments which includes chemicals such as chlorine, fluoride, orthophosphate, and sodium hydroxide. Although from time to time, some people complain about unwanted flavors in the water caused by disinfection byproducts.
The NYC Tap Water Components & The Regulating Agencies
In the United States, two major agencies are responsible for the regulation and testing of water quality. One is the Environmental Protection Agency (EPA) which is an agency that specifically regulates tap water quality. Second is the Food and Drug Administration (FDA)which is another agency that is responsible for testing out water quality. In the end, these two agencies regularly conduct test results to ensure that the water supply meets certain quality standards.
There comes another agency called the Environmental Working Group (EWG) which is a nonprofit organization with a set of stricter health guidelines for water quality. In fact, the EWG has reported six (6) cancerogenic contaminants found in the New York City water during the testing procedure. To be particular, the "bad" chemicals found were as follows; Bromodichloromethane, Chloroform, Chromium 6, Dichloroacetic acid, Total trihalomethanes (TTHMs), and Trichloroacetic acid. Conclusively, this exceeds the limit set by EWG itself. However, by EPA's standard, the presence of these six contaminants is fine because it is below the legal limit set by EPA itself.
Now, you're probably wondering, is it safe to consume NYC's drinking water? The short answer is yes. More so, it is legally safe to drink. However, the safest option is to use a reliable filter system. This is to prevent the health risks associated with those six contaminants mentioned above. Not only that, but they can also make the water taste and smell bad.
NYC's Drinking Water in Public Places
In New York City, almost all restaurants serve tap water for free. Bars also offer tap water for free, although they'd mostly sell sparkling water and bottled water. Basically, in NYC's public places, tap waters are generally free of charge. Pretty amazing, right? However, since there is no legitimate ordinance that states all public businesses should offer tap water for free, you may find some who actually don't.
What's even more amazing is the widespread and scattered provisions of water fountains and bottle refilling stations all across New York City. This is provided by the New York City Government in line with its commitment to give clean, safe, and free drinking water to all of its residents. Hence, you better bring a water bottle or tumbler along with you. This will come in handy in case you get thirsty and doesn't want to pay a single penny in buying bottled water.
IS THERE A NEED FOR A WATER FILTER IN NEW YORK CITY?
Now, the biggest question is, should you buy a water filter for your home in New York City? Generally, New York's water supply that comes through the water pipe systems is clean, and therefore safe to drink. However, old and rusty pipes may easily contaminate the water flow with insects, heavy metals, and other toxins that can potentially pose threat to human health. Moreover, chlorine by-products may also mix in with the water.
To be on the safe side, it is advisable to use a water filter in New York City to ensure the quality of tap water. By doing this, you eliminate the risks of diseases and illnesses caused by unfiltered drinking water. This is a good investment in keeping you and your family safe and healthy.
Good news! The Berkey water filter is one of the best filters you can use to clean out your NYC tap water. As the pack leader in water purification, it will be sure to cleanse your tap water into cleaner, safer, and tastier drinking water running conveniently in the comfort of your home. 
MORE INTERESTING FACTS ABOUT THE NEW YORK CITY WATER
Are you interested to know more about the immaculate water of New York City? Then, check out these fun and interesting facts that we've listed down below:
If New York City were refused a waiver, it would've to spend another $10 billion or more on filtration plants. Not only that, it would cost this massive city a whopping $1 million every day to ensure these filtration plants are moving at their maximum operational capacity. After all, New York City is one of the most populated and crowded cities in the world with a total of over 18 million residents as of 2022.

As we all know, New York City is divided into five boroughs between the Hudson River and the Atlantic ocean. Namely, the Bronx, Brooklyn, Manhattan, Queens, and Staten Island. However, New York City's watershed does not only bring water supply to the five boroughs, but also supplies water to Westchester county, Orange county, Ulster county, and Putnam county.

Naturally, a call for climate change creates water problems and affects water quality. This is more so in the case of New York City where water is generally unfiltered. As the level of turbidity increases, water quality may deteriorate, resulting in negative health effects when consumed.

The Department of Environmental Protection conducts health and quality tests on New York water every year. The number of tests conducted ranges between 500, 000 to 600, 000. This is quite understandable, considering the number of people and cities relying on New York City's watershed for their daily consumption of water.

There is a number of microscopic crustaceans, specifically shrimp-like copepods, present inside the New York City water. Fret not, these insects are simply there to clean out mosquito larvae. So, they are not harmful at all.

Despite the many controversies that surround New York City's water quality, many people still believe in its drinkability. This is perhaps because of the various treatments applied to NYC water. This includes treatments that use chlorine, fluoride, orthophosphate, sodium hydroxide, and ultraviolet light to "cleanse" the water.

New York City's water supply actually requires critical observation and scientific mitigation to remain stable, otherwise, the water flow will become unsteady. This is due to the fact that NYC's water system relies majorly on precipitation. Factoring that in, this makes the water supply pretty unpredictable.

There is 60% private ownership of the Catskill and Delaware systems. Still, development is strictly regulated. Industrial development may result in water pollution. This is especially dangerous to NYC's unfiltered water system. If industrial pollution gets in, it may result in serious health risks when consumed. This is the reason why private owners are in strict compliance with the regulations, otherwise, sanctions may apply.

There are cases of lead content present in New York City's tap water. Lead does not necessarily originate from City's upstate reservoir system, but may come from old and damaged household plumbing. Water may absorb lead from old tubes, pipes, and fixtures. This is why it is important to do regular checking and maintenance on your household plumbing systems. Especially if you and your family largely rely on NYC tap water for drinking water. Take this precautionary measure seriously because lead contaminants can put your health at serious risk when consumed excessively and continuously.

The New York City water is often acclaimed as the holy grail of tap waters. However, in the year 2009, NYC water was outranked by fourteen cities (including Boston, St. Louis, and Austin). Today, several studies and test results that New York's tap water is still safe to drink. While this remains true, it is still undeniable how people overplayed NYC water as the best tap water in the world, don't you think so?
CONCLUSION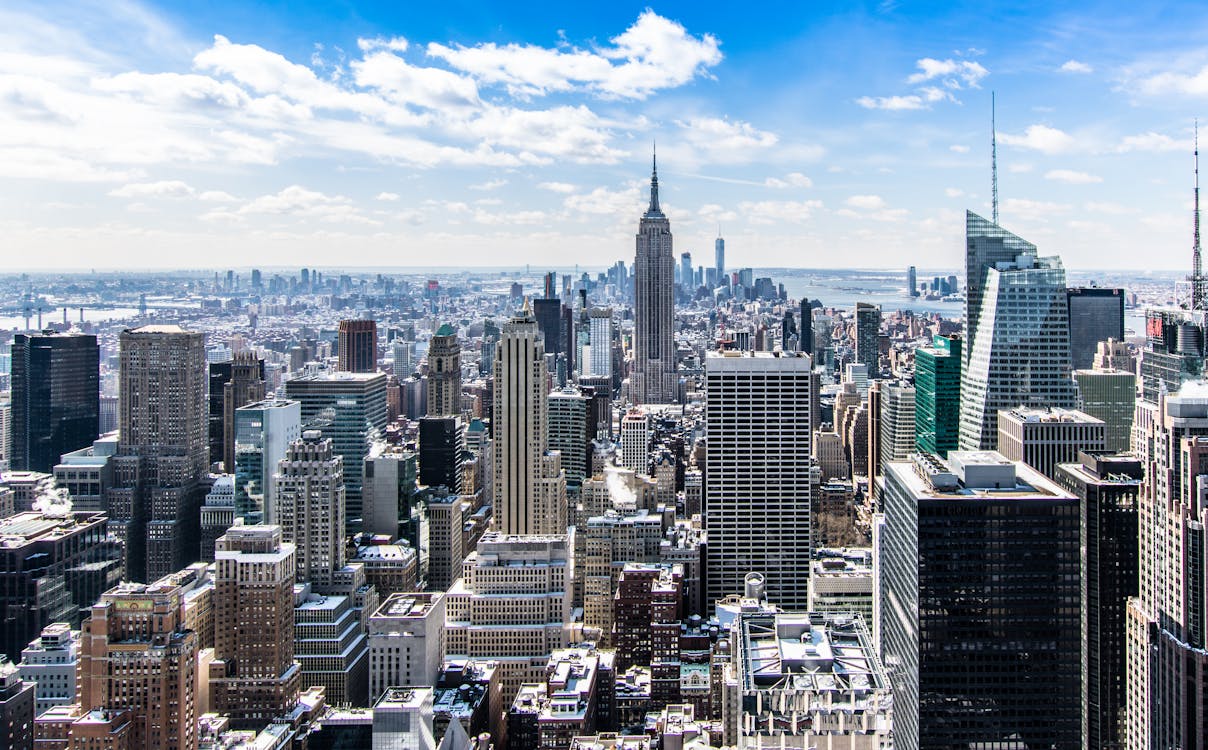 In conclusion, New York City pioneers the largest unfiltered water system in the United States. Still, the NYC watershed has one of the cleanest water quality with one source coming from the Catskill mountains. There are more than one billion gallons of fresh water that flow down from New York's large upstate reservoirs. Despite being unfiltered, it still goes through certain treatments and processes to ensure water quality. Therefore, it is safe to drink directly from the tap water.
If you look closely, having clean tap water is not just essential to meet your daily drinking needs. It also plays a role in various household chores such as cooking, taking a bath, and cleaning. Hence, if the water runs dirtily, the entire family's daily routines will be gravely affected. Worse, it may also put everybody else in serious health danger. Ultimately, water remains to be the most powerful drink on Earth. It heals illnesses, improves productivity, and eliminates bodily toxins. Indeed, it is one of the key factors to having an amazing and healthy life. As such, water quality equals life quality at most.
On a final note, while New York City's tap water is generally marked as safe drinking water, you will not be faulted if you take safety measures. Investing in home-installed water filters will further assure you that your drinking water is indeed clean and drinkable. Considering New York's old infrastructures, you should not be surprised to know that rust and dirt may have already inhabited the insides of water tunnels. When these pollutants get mixed into the water, the water that will arrive at your faucet will still be contaminated, regardless of how clean it previously was.
---
← Older Post Newer Post →
Berkey Water Systems at The Most Affordable Prices
We offer

Free Shipping

on orders over $99 shipped within the continental US lower 48 states.